Tennis player. Martina Hingis was born on September 30, 1980, in Kosice, Slovakia. She was brought up in Switzerland and, playing for that country, in 1997 became the youngest singles Grand Slam tournament winner of the 20th century after her victory in the Australian Open, and the youngest-ever world number 1 when she replaced the injured Steffi Graf.
Winner of the 1996 and 1998 Wimbledon doubles title, she won the singles title in 1997 at the age of 16, and that same year won the U.S. and Australian titles, retaining the latter in 1998 and 1999. Her doubles titles include the Australian Open (1997, 1998, 1999), the US Open (1998), and the French Open (1998, 2000).
Injury forced her retirement in 2003, but she returned to competitive tennis at the start of 2006 and won the Australian Open mixed doubles title (with Mahesh Bhupathi) and the Italian Open. She received the Laureus World Sports award for comeback of the year in 2006.
In 2007, Hingis announced her retirement from tennis as well admitted that she tested positive for cocaine. In 2008, she was banned from tennis for two years, but has stated she would not come out of retirement.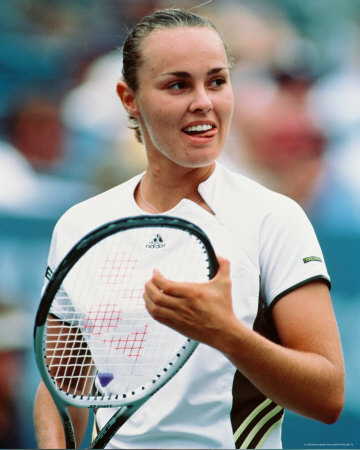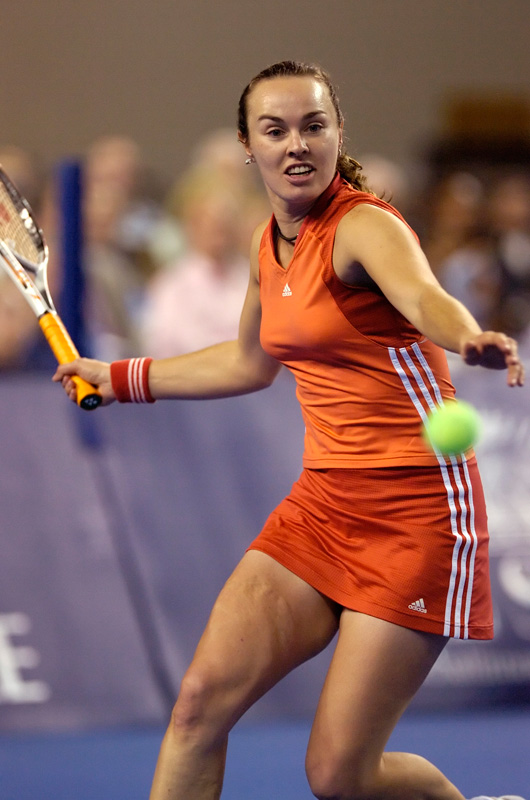 [HL] Martina Hingis v. Venus Williams 2000 Wimbledon [QF]
[HL] Martina Hingis v. Nadia Petrova 2006 WTA Championships [RR]