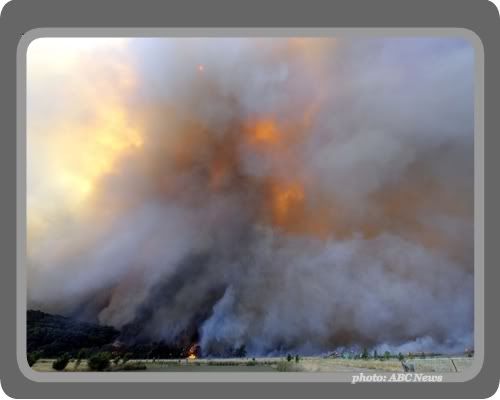 Fires still burning in Victoria. People and animals have been killed, buildings have been burnt down, townships have been destroyed. It's a horrible disaster. To help the victims, please donate to the
Red Cross
State Government Victorian Bushfire Appeal Fund.
More than 10,000 native animals have fallen victim to the bushfire tragedy, wildlife experts say.
Experts estimate thousands more native and domestic animals not killed in the fires now face the threat of starvation.
Please donate to Wildlife Victoira to help the injured animails by bushfire
HERE
.
HOW CAN YOU HELP:
To donate to tema
Red Cross
State Government Victorian Bushfire Appeal Fund:
* Visit
http://www.redcross.org.au/
* Phone 1800 811 700
* Any NAB, ANZ, Westpac or Commonwealth Bank branch
* Any Bunnings store
* By direct deposit to temaVictorian Bushfire Relief Fund -aBSB 082-001,
Account number 860-046-797
People wanting to help victims have been asked to give money rather than goods. Donations can be made by calling 13 72 58 or via temaSalvation Army website
http://www.salvos.org.au/
Myer Bushfire Appeal
* All proceeds to temaSalvation Army. Donate at anyaVictorian Myer store.
source:
news.com.au
,
abc news