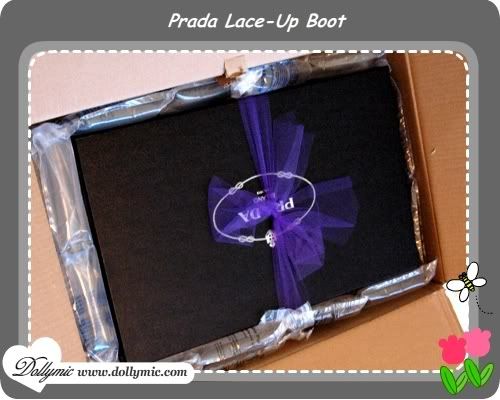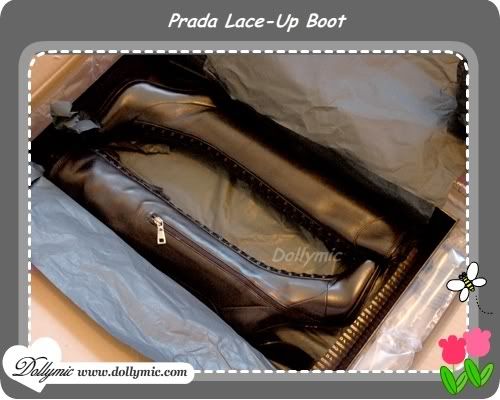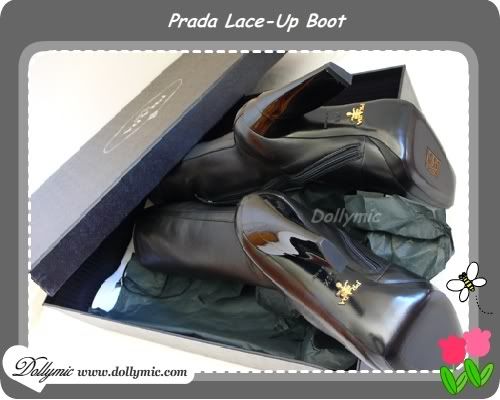 Waiting and waiting and waiting patiently for my New Year Gift.
Finally it arrives from the USA.
Da da...
PRADA lace-up boots
Leather asymmetrical square-toe platform boot
with lace up front and side zip.
By deciding wether to get the one piece boot or
the two piece boot which can be worn as ankle bootie or two-piece lace-up knee high boot.
Finally I bought the one piece as simply as it's easier to put it off.
Do I make a right decision?
I'm not sure myself...


New Year Eve at the Casino
Planned to go to New Zealand for the New Year.
Ended up stay home and cooked dinner for 2.
Stupid me didn't realised my passport has expired
and it might takes up to 2 months renewing one.
Home sweet home; cooking and cleaning and sleeping.
That's what I will do for the upcoming holidays.
I prefer stay home, cook dinner and watch TV with love ones
for the New Year Eve.
However, Darling presuaded me to go to the Casino and had some fun after dinner.
Therefore, I need my comfy shoes for the night ~ I wore the Chanel metallic silver flats.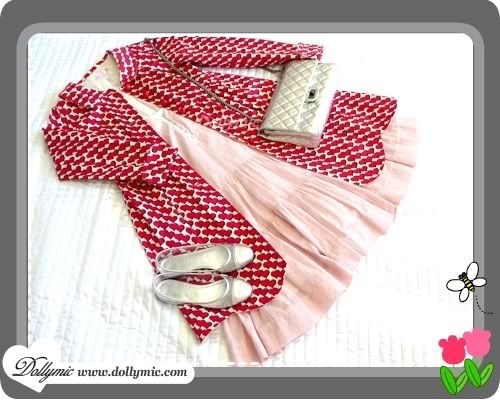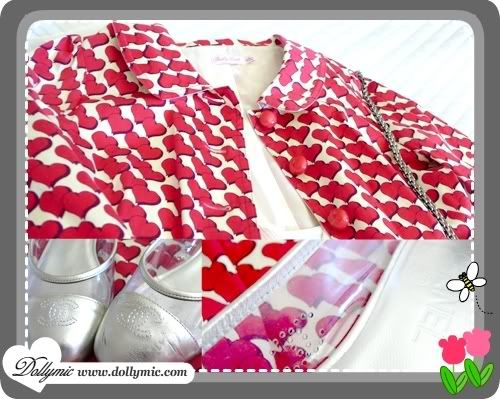 on me...
Marc Baby Doll heart coat
Country Road Sundress
Chanel Silver Flats
Chanel Silver Reissue
New Year Eve Dinner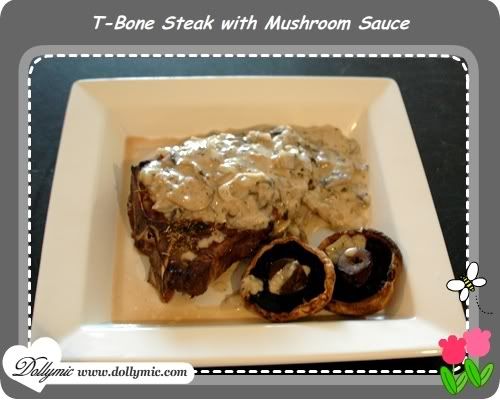 New Year Eve Dinner
For Me: T-Bone Steak with Mushroom Sauce
For Him: Beef in Garlic & Butter with Wasabi Sauce Served with Rice
Boxing Day Shopping...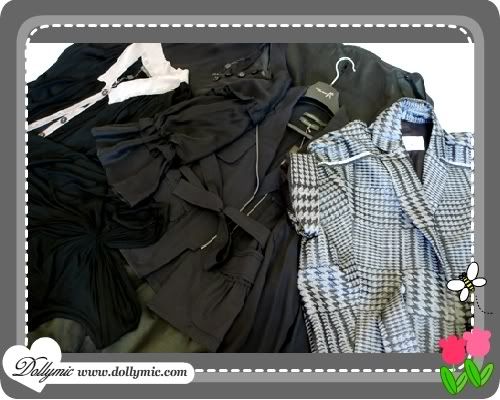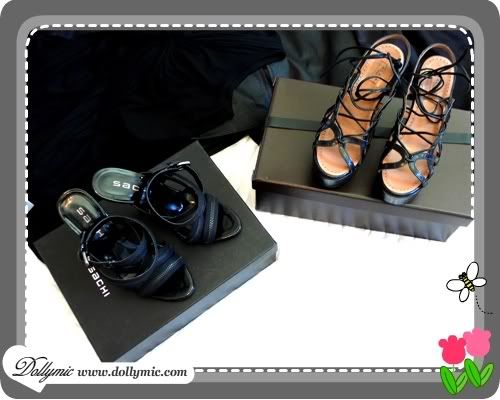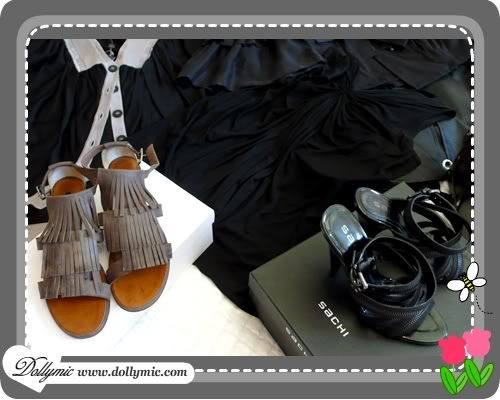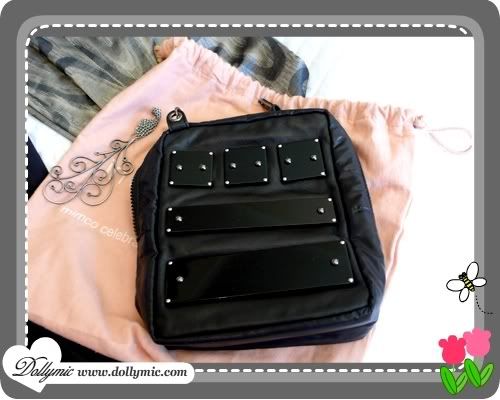 I wasn't so crazy this year but
I was lucky enough to find a few nice pieces from
Arthur Galan and Scanlan & Theodore.
Shopped til I dropped.
The bags were so heavy!
By carrying them, left me no hands to go through the clothes on racks.
Technically I don't need any new clothes or shoes,
I've got so many unworn pieces new with tags.
Boxing day shopping is a tradition and
by doing so, a shopaholic like me is satisfied with smiles.
So a happy ending.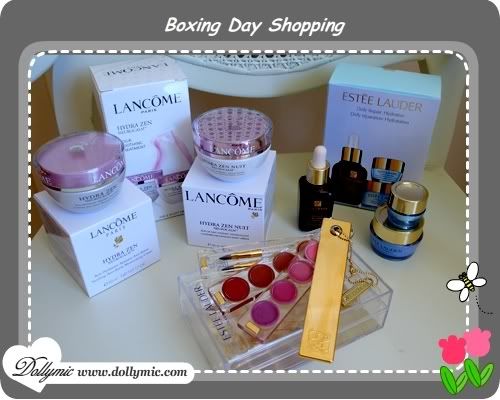 Bought a few skin care from David Jones
Lancome Hydra Zen Smoothing Anti-Stress Moisturising Cream
Lancome Hydra Zen Rrchanrging Night Cream
Estee Lauder Advanced Night Repair
Estee Lauder Hydra Complete Multi-Level Moisture Creme
Estte Lauder Hydra complete Multi-Level Moisture Eye-Gel Creme
Estte Lauder Pure Color Rainbow Lip Palette
Boxing Day outfit
What's under my Christmas Tree?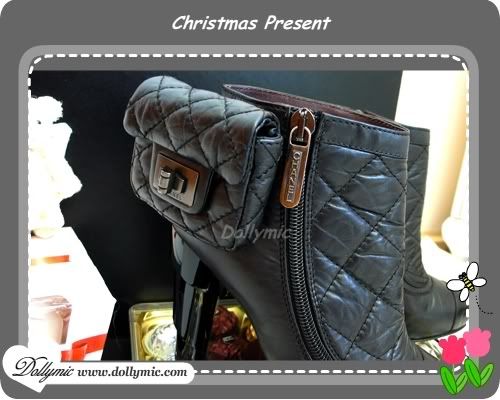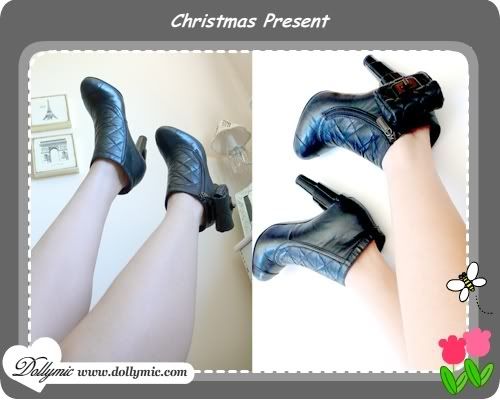 OMG! These are so hot!
That was what I thought in my mind when I first saw it.
Such a great gift for myself.
So happy with these boots.
Now I need to wait for months for winter to come...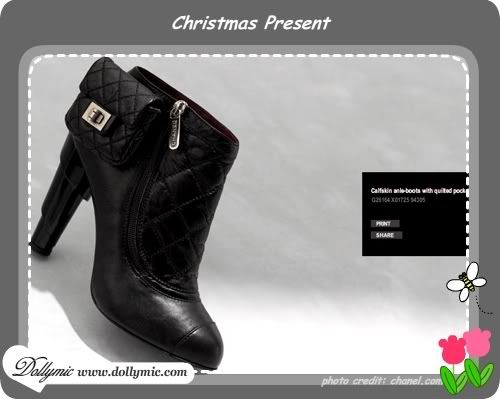 Calfskin Ankle Boots with Quilted Pocket
Found the photos from chanel.com
Love the little pocket.
It can be taken off and change side.
Or put on a belt or wear on a bracelet.
So cute!
And the spectacular heels!
Speechless!
Christmas Eve Dinner for 2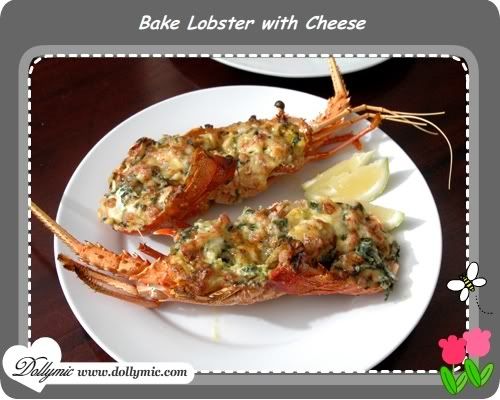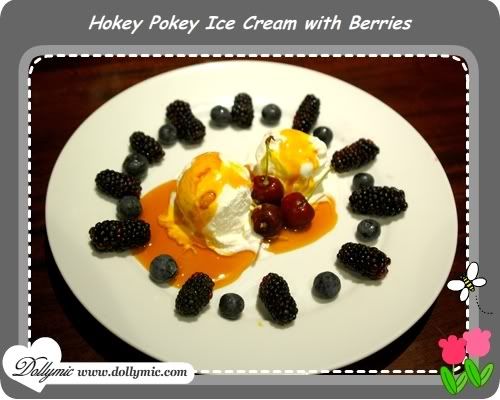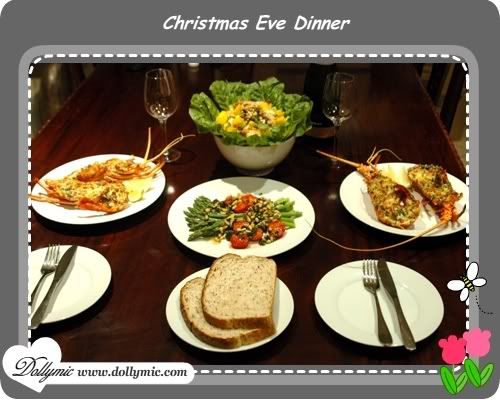 Christmas Dinner...
Bake Lobster with Cheese
Asparagus and Cherry Tomato with Pine Nut
Prawn, Mango & Avocado Salad
Hocky Pokey Ice Cream
Rose Wine with Fruit Favour
I enjoy preparing and cooking.
Hate the cleaning afterwards.
Darling was very happy with the menu.
He loves lobster.
I love the mango salad.
All so easy to cook.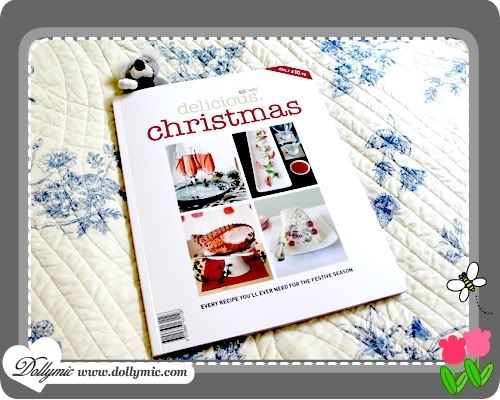 Recipes from the ABC book called Delicious Christmas.
It's only $10.95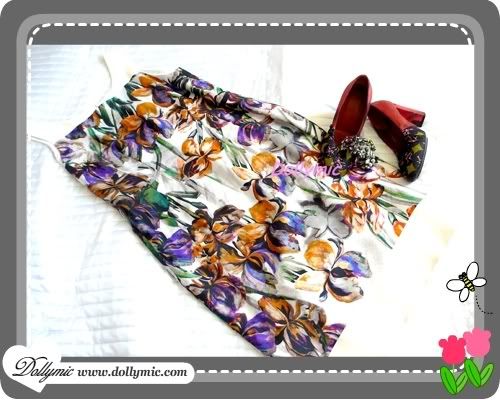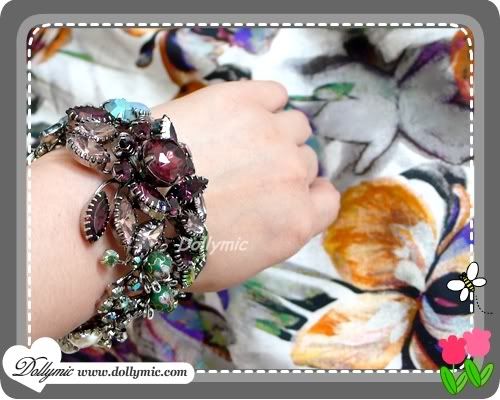 My Christmas Outfit:
Dries Van Noten Silk Print Dress
Dries Van Noten Pumps
Tom Binns Crystal Cuff