in Breakfast at Tiffany's

"Moon River"

Moon River, wider than a mile,
I'm crossing you in style some day.
Oh, dream maker, you heart breaker,
wherever you're going I'm going your way.
Two drifters off to see the world.
There's such a lot of world to see.
We're after the same rainbow's end--
waiting 'round the bend,
my huckleberry friend,
Moon River and me.

music by Henry Mancini
lyrics by Johnny Mercer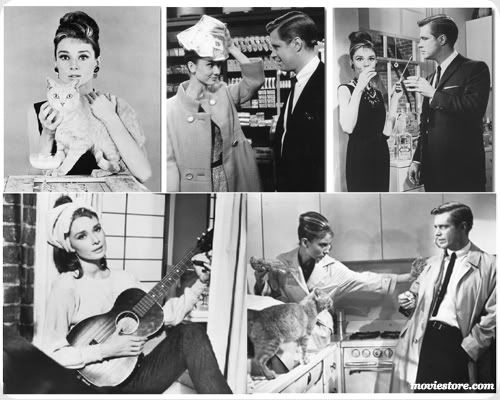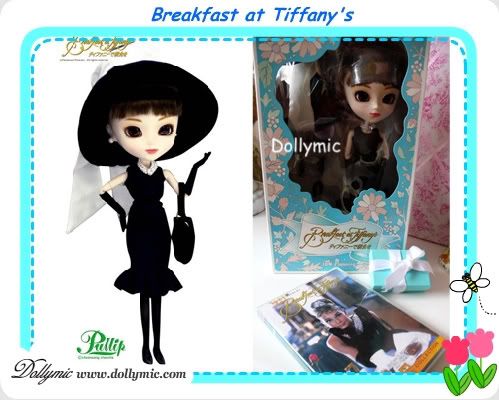 The movie, the song and the little black dress...
Audrey Hepburn in movies
Pullip dressed up as the character
Holly Golightly from the movie "Breakfast at Tiffany's".
Her evening gown is a black sleeveless knee-length sheath with fringe.
She wears an upswept brunette hairstyle with a wide-brimmed black hat.
Other accessories include elbow-length black opera gloves,
three-strand faux pearl necklace with pearl earrings, sunglasses, and a black handbag.