Amy Alcott biography
A member of the World Golf and LPGA Halls of Fame, Amy's go for the pin style has won her 32 tournaments worldwide including five major championships and earned her the reputation as arguably one the most creative and finest shot-makers in the modern era of game.
Amy has served as a corporate and product spokesperson for a distinctive list of blue-chip brands and companies throughout her career. Known for her colorful personality and astute observations about the game and business of golf, she continues to engage audiences as a TV commentator and at speaking engagements in addition to corporate and charity golf events for such companies as Wells Fargo Wealth Management, Northern Trust and Brown-Forman to name a few.
Her second book, "The LEADERBOARD, Conversations on Golf and Life", was published by Simon and Schuster in March 2009 and features Amy's intimate interviews with her long-standing friends including Bill Clinton, Jack Nicholson, Annika Sorenstam, Lorena Ochoa, Jim Nantz and many more from the world of business, sports and entertainment.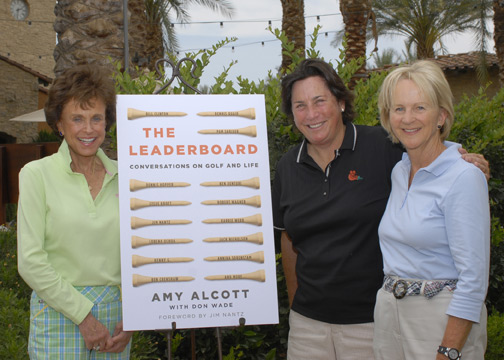 Amy Alcott
Amy Alcott
Amy Alcott
Amy Alcott
Amy Alcott
Amy Alcott CBS Early Show
Amy Is Punished - Little Women (1949)