Adriana Behar Biography
Adriana Brandão Behar (born February 14, 1969 in Rio de Janeiro) is one of the most outstanding volleyball players of her generation.

She moved to beach volleyball in 1993, after playing in the Brazilian women's national indoor volleyball squad.

Pairing with Shelda Bede, she has won more than 30 international tournaments of beach volleyball as well as two Olympic medals.
Adriana Behar
Adriana Behar
Adriana Behar
Adriana Behar
Adriana Behar
Adriana Behar
Adriana Behar
Adriana Behar
Adriana Behar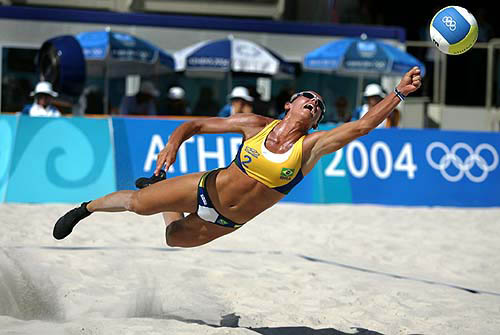 Adriana Behar
Adriana Behar
Adriana Behar
Adriana Behar
TV Eldorado - Adriana Behar
02/02/2008 - Adriana Behar se despede do vôlei de praia